3 New Mortgage Changes That You Need To Know That Starts January 1st, 2018
I'm sure you've been hearing a lot in the news recently about the new mortgage rules that are coming into effect soon but maybe you're confused about what the rules actually are or how they may affect you. Well I am here to give you the tools and information to help you understand what these changes mean for you and your family!
There are going to be 3 new mortgage rule changes that have been implemented by OSFI (The Office of the Superintendent of Financial Institutions) which will come into effect on January 1st, 2018. Here are the 3 main changes that will be occurring:
Now now matter what percentage you put down on the purchase of your home, you have to qualify for the "stress test".
So this "stress test" was added over a year ago for those who required CMHC insurance (because they were putting less than a 20% down payment, these are considered high ratio mortgages). The purpose is to make people qualify at a much higher interest rate than what they'd actually be currently paying. The thought process behind this is that interest rates are at the bottom and have been for some time now but are starting to increase, and certainly are projected to continue to do so over the next 5 years. The government was concerned that if people bought homes based on qualifying at historic low mortgage rates that when their mortgage needed to be renewed (typically in 5 years) that they wouldn't be able to afford their homes any more due to the increased interest rates. Plus the government has been generally concerned about the pace of the market overall in Canada, but more specifically especially Toronto and Vancouver, so the government required those at highest risk of unaffordability (those with less than 20% down) to qualify for their mortgage amount based on higher interest rates. Now, as of January 1, 2018, ALL purchasers, not just those with less than 20% down, will have to qualify at the "stress test' rate.
The current "Stress Test" is that people will have to qualify at either their agreed to lender interest rate plus 2% or the posted Bank of Canada rate (which is currently 4.89%), whichever is higher. This is going to greatly affect people's buying power (reducing it by 20% basically). So this is a big change!
Mortgage lenders (excluding credit unions and private lenders because they are not overseen by OSFI) have to enhance their loan to value measurement and limits to ensure the risk responsiveness.
This change will certainly have a big effect on some Buyers, especially those with precarious credit scores and large debts, but probably will not have as large an impact on the overall market.
Restrictions will be placed on mortgage lenders (excluding credit unions and private lenders) and they will be prohibited from arranging a mortgage or combination mortgage and other lending products with another lender if it circumvents the institutions LTV ratio or underwriting policy.
This change goes along with change #2 and is because the government is concerned about where people are getting their down payments or are maybe using 2nd mortgages or other loans as a way to get more than 20% down. Due to the change that now everyone needs to use the "Stress Test" I suspect this won't have a huge impact because many people that were trying to use creative financing to get over the 20% threshold will no longer need to. It will however continue to be an issue for those buying income properties and properties that are bought for over $1million ( as you need more than 20% down payment on both of these types of properties since their Buyers can't qualify for CMHC insurance)
These general changes were announced back in October, but the major banks are just now announcing how they will interpret these new regulations. This week Scotiabank announced that deals written, signed, and firm before December 31, 2017 (even if they close in 2018) will follow the old rules. However that deal can't change in ANY way (add/remove Buyers, change a closing date etc) in 2018. It's important to note that Scotiabnak made it clear that those who are prequalified in 2017 but don't have a firm deal will have to requailify in 2018 under the new rules. It is expected that most, if not all, of the major banks will take a similar position soon.
What appears to be happening in the Toronto real estate market is that there appear to be many Buyers (especially in certain types of properties) that are rushing to get a deal done NOW instead of waiting til 2018. Personally I'm seeing/feeling it more in properties that are popular for investors (so downtown condos or duplexes etc) or the high end market (over $2mil). Many builders/flippers though appear to be taking a pause to see how this will all play out with sale prices in the new year (for many years they have been counting on the 5-10% assumed year over year increases to make their calculations work since their profit margins are so slim given increased reno costs).
If you have any questions about your specific plans to buy or sell, or you just want to talk generally about the new rules and the overall real estate market, I'm always happy to chat over coffee. Feel free to email (lreimers@royallepage.ca) or call (467-771-5703) me to discuss!
Having said that, I'm not a mortgage agent or broker so I'm also happy to connect you with the real experts when it comes to these new rules or financing real estate in general. For a more thorough breakdown and a comprehensive look, see below a PDF of an informative document provided by Erin Kouvertaris who is a Mortgage Broker from Dominion Lending Centres.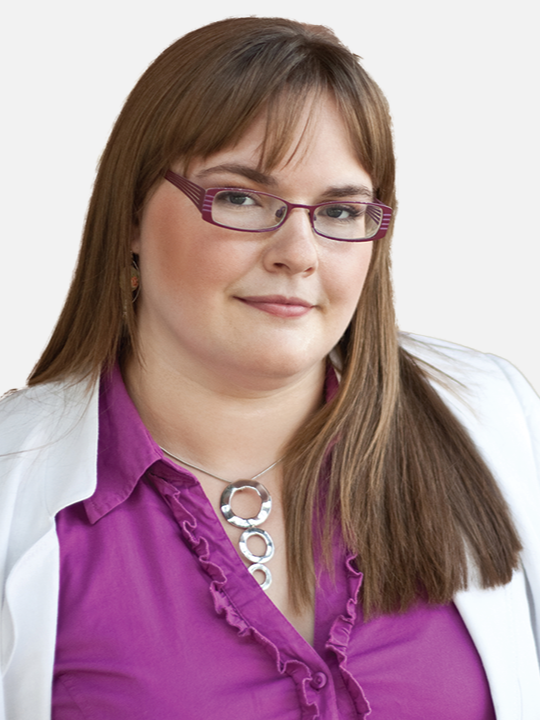 As a real estate professional, I believe in personalized service and solid communication. I have been a full-time, full-service Realtor for almost 10 years now with sales across Toronto and the Greate....