Making Your Dream Home a Reality
Buying a home is a big decision – whether it's your first home or your forever home. There's a lot more to the home-buying process than searching online for the perfect listing that checks all the boxes. The key is being able to shop with both your heart and your head, and knowing how to differentiate between the two. This is why it pays to have an experienced real estate agent in your corner.
Getting Ready to Buy
Before you get caught up in the excitement of searching for the perfect home, consider the following questions: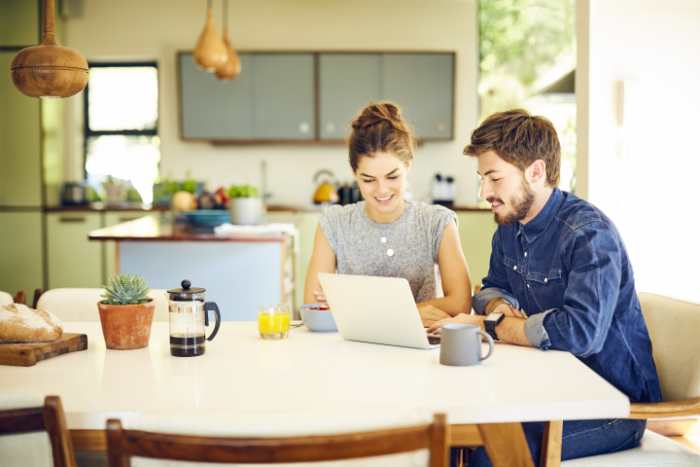 1. How much can you afford?
Crunch the numbers and define your budget. By getting pre-approved for a mortgage in advance, you can go into your home search with a clear understanding of your true affordability, and a competitive edge when it comes to negotiating on an offer.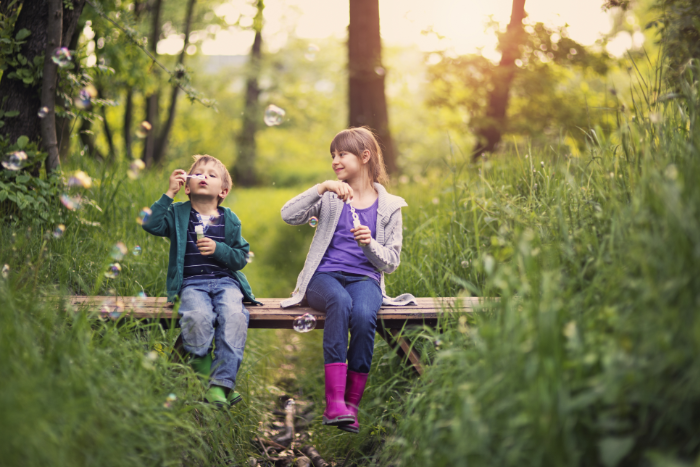 2. Are you set on a specific neighbourhood?
Before you narrow your search down to individual homes, consider what geographical area is best suited for your lifestyle. Keep the convenience factor in mind: how close is it in proximity to the amenities you use regularly?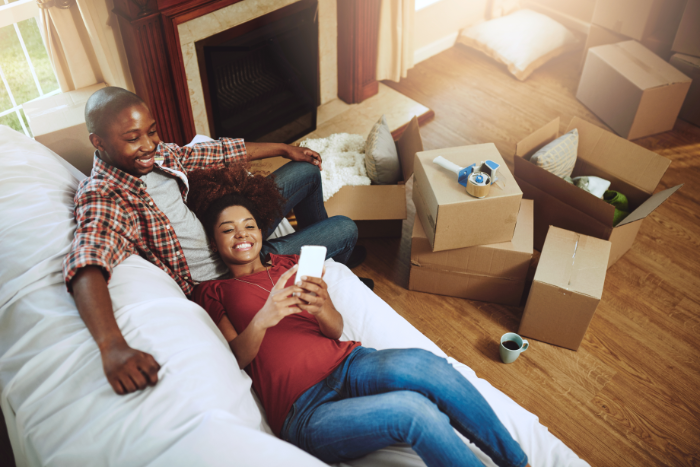 3. What are your must-haves?
Put pen to paper (or pull out your phone) and create a list with three sections: must-haves, preferences, and deal breakers. This will help you gain clarity and you'll refer back to it often when comparing homes.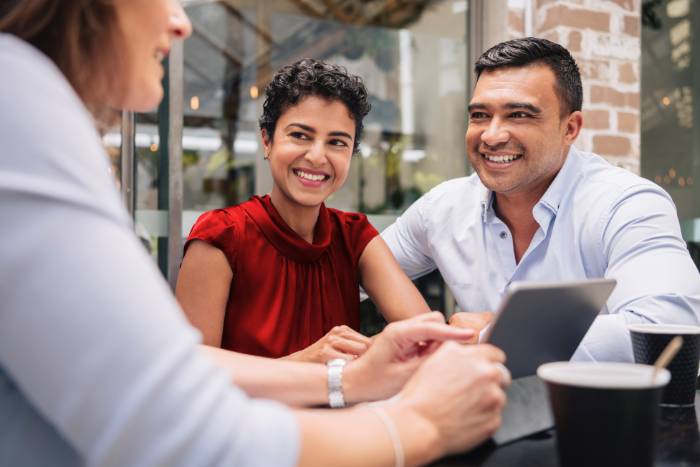 4. Who's on your team?
Having a team of trusted professionals in your corner to offer expert advice and guidance will help ensure you make the best decision for your finances and your future. This is why you want to choose a real estate expert who has your best interests top of mind. Your agent should be able to refer you to other reputable professionals as needed, such as a mortgage specialist, home inspector, and lawyer.
Why Work With Us?
When it comes to buying your perfect home, there are many steps and decisions to navigate along the way. By partnering with us, you can rest assured knowing we will:
Take the time to educate you on your options.
Tailor your search to the homes that best fit your wish list.
Stay ahead of market trends and offer professional advice and guidance.
Connect you with the right professionals and resources.
Help you make the decision that is best suited to your unique goals.
Negotiate on your behalf and put you in an ideal position when making an offer.
Ready to get started? Connect with us and let's talk about your home ownership dreams.
Testimonials
" "Working with Lindsay was fantastic experience!  I bought my first condominium with Lindsay and I highly recommend her to anyone looking to buy their next home.  She is extremely thoughtful and detail-oriented, and very forthcoming with any listing she presents. By nature she is transparent and helps you see both the positive and negative angles of her presented listings. She always made herself available and was quick to respond to any inquiry. I felt very at ease and fully informed of the buying process. I'm happy to say that over a year later I'm both very happy with my condo purchase and the realtor I picked! I look forward to working with her again in the future." "
- Nathalie, 2019
" "She was wonderful, period. I've already told others about her and will continue referring her to others because of the excellent work she did" "
- Alex, 2020
" "I'm very satisfied with the services provided by Lindsay. Excellent experience!" "
- Nadia, 2021
" "I had a great experience. Thanks!!!" "
- Cara, 2020
" " We worked with Lindsay to buy our condo in 2017. As first time home buyers, we were looking for a Realtor who was patient, knowledgeable, and who would listen to our goals. Lindsay was all of these things and more! She was always willing to answer our questions and helped us find a home that we love. We wouldn't hesitate to work with her again or recommend her to others." "
- Megan & Mike 2019
" "We couldn't have asked for more care and attention to detail from Lindsay in our search for a rental property. We had quite specific needs and timelines, and Lindsay was able to find us a place that was very suitable and made the whole process painless and easy for us. She was proactive in providing us with information and working around our availability, and we'd highly recommend Lindsay for any real estate needs." "
- Cara, 2018
" "Lindsay helped my husband and I buy our first home.  She was super professional, attentive and knowledgeable. She was tough in the negotiations and helped us get the price we wanted. Also, she sends us updates about sales of comparable homes so we are kept us to date. I would highly recommend Lindsay Reimers." "
- Emily, 2019
" "Lindsay was amazing and did everything we could have asked for. That's way we have used her twice for our home purchases. We've already recommended Lindsay to our friends and they are prepping their house." "
- Ramana, 2021
" "I went into the purchasing process completely ignorant of everything. Lindsay patiently explained it all (often multiple times) without hesitation or delay. I feel so lucky that my first experience with a realtor was so successful. " "
- Antonia, 2020
" "Lindsay made this super easy and enjoyable. Thank you so much. I hope we can work together again!" "
- David, 2021
" "Answers texts and phone calls right away. Always available. Helpful with paperwork and understanding for me, first time home buyer. Helped with moving arrangements and made everything easy. " "
- Alexandra, 2020
" "Lindsay is amazing and continues to be very supportive through the closing/moving process. She is committed to providing a quality service to her clients and goes above and beyond to be sure we are satisfied with our home and the buying experience as a whole. We often talk about how easy it was to find time for showings and find time to talk to her on the phone/zoom. She was very flexible and available. We also really appreciate how understanding she is about bringing children through showings and planning around their specific needs. Thanks, for being so great, Lindsay!" "
- Jamie, 2020
" "I highly recommend Lindsay as your realtor to buy or sell real estate. My wife and I engaged Lindsay to be our realtor in the Spring of 2018.  We were looking to sell our 2 bedroom, 2 bathroom condo at Maple Leaf Square and purchase a new house (row-house or semi-detached) somewhere downtown.  I can happily report that we achieved excellent results on both fronts. We sold the condo at or above our expected target, and much quicker than we could have hoped.  We purchased a home in Cabbagetown that we greatly enjoy and has met our specific needs. Aside from results, I would recommend Lindsay because she's focused on meeting your needs.  On the selling side, we had many ideas that we wanted to bring to the table. While Lindsay brought great expertise and insight, she was able to incorporate our ideas into the approach.  I also felt as though Lindsay was going to do everything necessary to sell the condo at the best price, with any associated expenses included in the commission. For example, she had a slick video made, professional photos and cleaning, staging with very nice furniture, marketing, and so on. On the buying side, we didn't just want a nice looking home but one that worked.  Lindsay didn't hesitate to get her hands dirty. What type of water heater does this house have?  Has the electrical panel been upgraded? She would get right into the crawl spaces and find out the answers.  Once it came down to analyzing the merits of our top choices, Lindsay didn't disappoint with her top notch market analysis and comparables. Lindsay also finds great ways to make you feel special and appreciated.  Buying and selling a home is rightfully a big deal, and Lindsay makes sure to mark the occasions.  When we visited what would become our eventual new home, I remarked at how much I liked the owners' free-standing towel rack.  Lindsay didn't really say anything but was clearly paying attention – when we moved into our new home, that towel rack was there to welcome us.  There are quite a few other things that she did, but the thoughtfulness of this one really stood out. We heartily recommend Lindsay to be your realtor." "
- Davin & Libby, 2019
" "Lindsay is an amazing human being. She went up and beyond to support our family during this process. She kept us informed at all times and always made time for us for calls and to go look at houses. Very accommodating. We had a great experience and would recommend her to anyone. Lindsay is very friendly and alway there for her clients no matter what time of the day or night. BEST REALTOR IN MY OPINION ?" "
- Jennifer, 2021
" "Lindsay was wonderful to work with when we purchased our 'forever' home. She was patient as we looked at all of our options, flexible with her time so we could go through the process on our own schedule, and provided helpful insights that allowed us to make an informed decision. It's been almost three years and we couldn't be happier with the home Lindsay helped us find." "
- Adam & Amina, 2020
" "Lindsay provided exceptional service and more then exceeded my expectations. Selling my condo was made very easy, I couldn't have had a better agent. " "
- Lisa, 2020
" "Lindsay was amazing as we ventured on the path of first time homeownership. She must have taken us to dozens of properties, Hand-selected a dozens for us to see and patiently waited for us to make the final choice. She was there before during and after never leaving our side. I highly recommend her for your selling and buying needs. Lindsay hands down is the best RA on the market" "
- Marinacci Family, 2019 
" "Lindsay provided excellent customer service. She went above and beyond to get the job done in the time frame needed. I would work with Lindsay again and definitely recommend her to others." "
- Crystal, 2020
" "Lindsay went above and beyond our expectations. Both selling and buying properties were done seamlessly. She did everything and made it so easy for us. I would definitely recommend her to all my friends." "
- Crystal, 2021
" "We were fortunate to have Lindsay assist us in selling a property in 2019 and in helping us buy our new cottage this year. Seeing her work so well on both sides of two very different deals representing us both as our selling agent and then our buying agent gives me no hesitation at all to recommend her to anyone who is looking to either buy or sell a home. " "
- Tim, 2021
" "Lindsay was phenomenal. She was super knowledgeable and transparent about the unit. She texted me on my move-in day to check-in, which I really appreciated. I would love to work with her again if I ever have the opportunity." "
- Jaimie, 2020
Previous
Next