Royal LePage Shelter Foundation
Safe Housing For All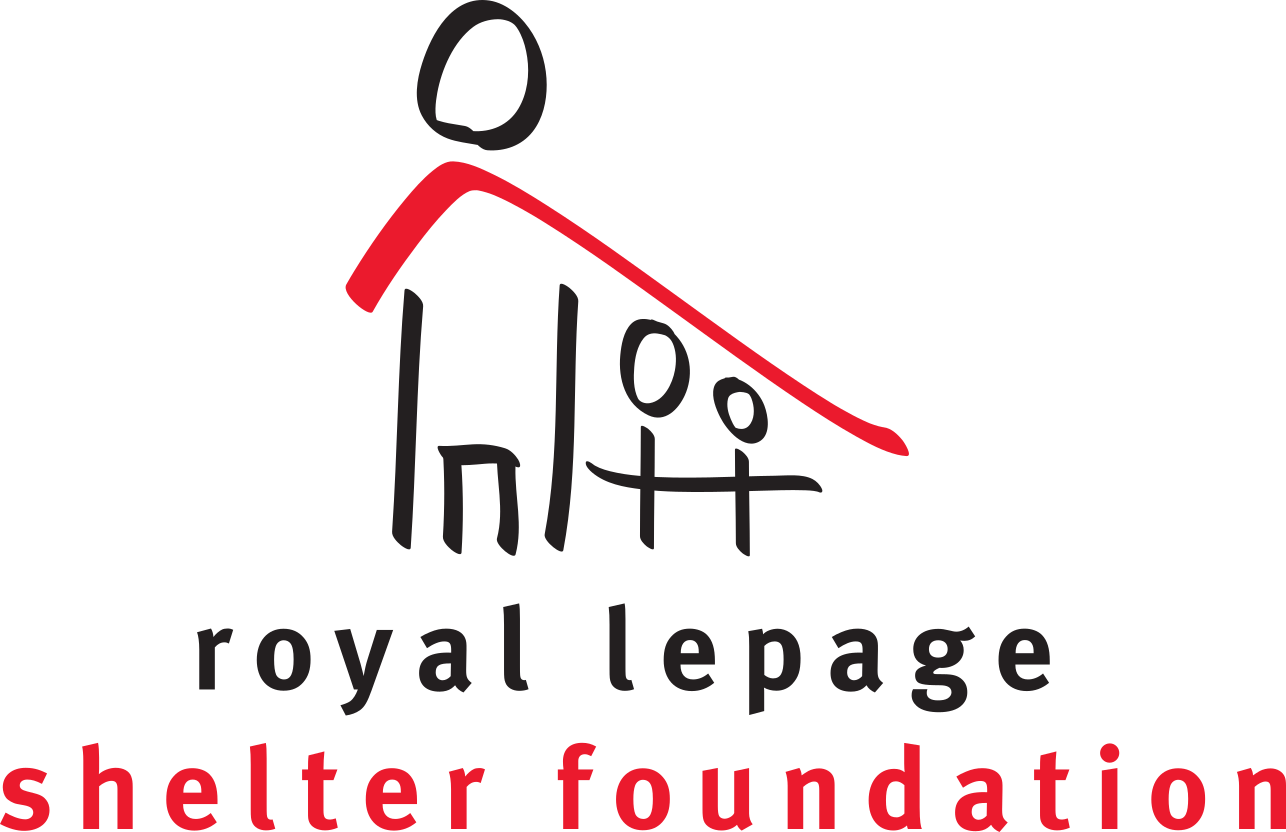 As real estate professionals, we proudly dedicate our working lives to helping you find the foundation from which you can build your future. But we know a house is only a home when the people who live there feel safe, loved and accepted. Unfortunately, there are thousands of women and children across Canada who do not have that privilege.
On any given day in Canada, it is estimated that more than 3,000 women (and their 2,500 children) are living in an emergency shelter to escape domestic violence.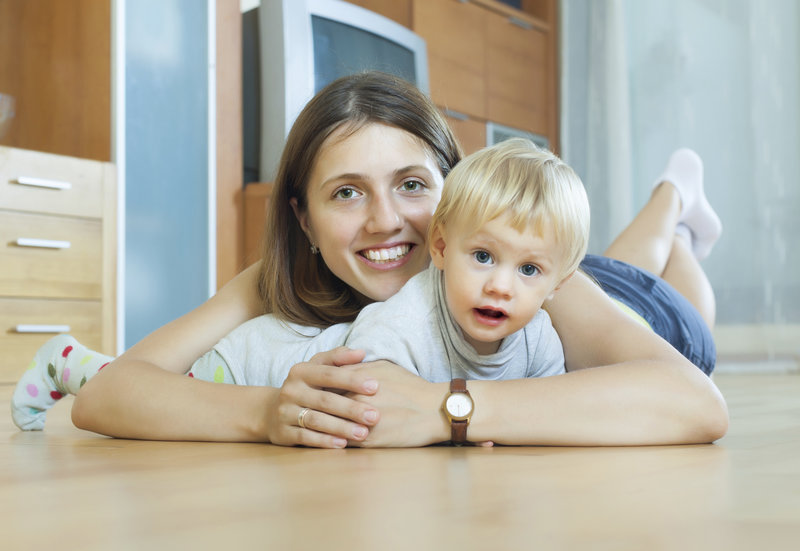 The Royal LePage Difference
Royal LePage Shelter Foundation is Canada's largest public foundation dedicated exclusively to funding women's shelters and violence prevention programs. Every dollar raised directly impacts the more than 50,000 women and children who are served each year by the shelters and support programs we fund. Since 1998, the Royal LePage Shelter Foundation has raised more than $35 million and currently supports 200 local women's shelters and national partners.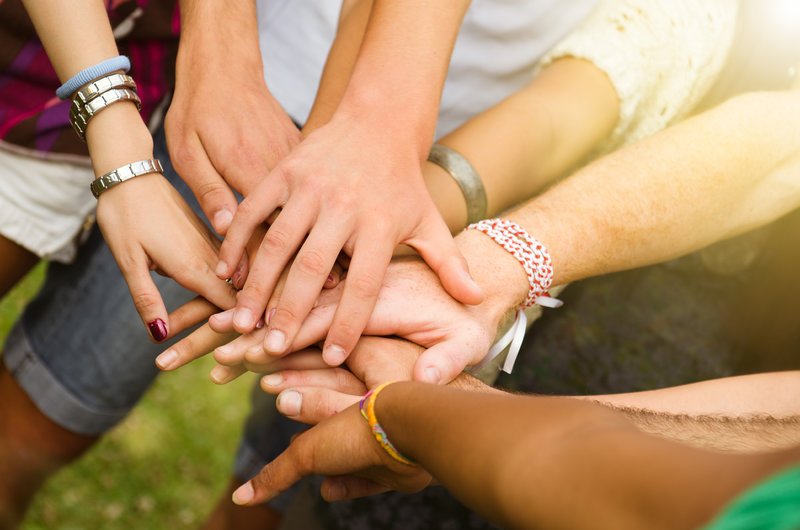 Doing Our Part
Whether through donating a portion of our commissions, volunteering our time or hosting local fundraising events, Royal LePage REALTORS® are dedicated to providing safe housing for all. We are proud to be working with women's shelters to bring hope and security to women and children experiencing violence and abuse. With our national partners, including Canadian Women's Foundation and Women's Shelters Canada, we are part of a movement to end domestic violence in Canada through prevention and education, including funding teen healthy relationship programs.
How You Can Help
If you're interested in supporting our cause, you can help us put an end to violence against women and children by:
We are very grateful for your support. Royal LePage Canada covers the foundation's administrative costs so 100% of your donation will be directed to the cause.
Want to make your gift in honour or in memory of a loved one or to celebrate a happy occasion? Visit our secure online donations page.
Official charitable donation receipts are issued in February for gifts over $20 made in the previous calendar year. Charitable Reg. No. 882531304 RR0001.
Tax Receipt Policy
.
Testimonials
" "We were fortunate to have Lindsay assist us in selling a property in 2019 and in helping us buy our new cottage this year. Seeing her work so well on both sides of two very different deals representing us both as our selling agent and then our buying agent gives me no hesitation at all to recommend her to anyone who is looking to either buy or sell a home. " "
- Tim, 2021
" "We couldn't have asked for more care and attention to detail from Lindsay in our search for a rental property. We had quite specific needs and timelines, and Lindsay was able to find us a place that was very suitable and made the whole process painless and easy for us. She was proactive in providing us with information and working around our availability, and we'd highly recommend Lindsay for any real estate needs." "
- Cara, 2018
" " We worked with Lindsay to buy our condo in 2017. As first time home buyers, we were looking for a Realtor who was patient, knowledgeable, and who would listen to our goals. Lindsay was all of these things and more! She was always willing to answer our questions and helped us find a home that we love. We wouldn't hesitate to work with her again or recommend her to others." "
- Megan & Mike 2019
" "Lindsay made this super easy and enjoyable. Thank you so much. I hope we can work together again!" "
- David, 2021
" "I went into the purchasing process completely ignorant of everything. Lindsay patiently explained it all (often multiple times) without hesitation or delay. I feel so lucky that my first experience with a realtor was so successful. " "
- Antonia, 2020
" "Lindsay was amazing and did everything we could have asked for. That's way we have used her twice for our home purchases. We've already recommended Lindsay to our friends and they are prepping their house." "
- Ramana, 2021
" "I'm very satisfied with the services provided by Lindsay. Excellent experience!" "
- Nadia, 2021
" "Lindsay was amazing as we ventured on the path of first time homeownership. She must have taken us to dozens of properties, Hand-selected a dozens for us to see and patiently waited for us to make the final choice. She was there before during and after never leaving our side. I highly recommend her for your selling and buying needs. Lindsay hands down is the best RA on the market" "
- Marinacci Family, 2019 
" "I had a great experience. Thanks!!!" "
- Cara, 2020
" "I highly recommend Lindsay as your realtor to buy or sell real estate. My wife and I engaged Lindsay to be our realtor in the Spring of 2018.  We were looking to sell our 2 bedroom, 2 bathroom condo at Maple Leaf Square and purchase a new house (row-house or semi-detached) somewhere downtown.  I can happily report that we achieved excellent results on both fronts. We sold the condo at or above our expected target, and much quicker than we could have hoped.  We purchased a home in Cabbagetown that we greatly enjoy and has met our specific needs. Aside from results, I would recommend Lindsay because she's focused on meeting your needs.  On the selling side, we had many ideas that we wanted to bring to the table. While Lindsay brought great expertise and insight, she was able to incorporate our ideas into the approach.  I also felt as though Lindsay was going to do everything necessary to sell the condo at the best price, with any associated expenses included in the commission. For example, she had a slick video made, professional photos and cleaning, staging with very nice furniture, marketing, and so on. On the buying side, we didn't just want a nice looking home but one that worked.  Lindsay didn't hesitate to get her hands dirty. What type of water heater does this house have?  Has the electrical panel been upgraded? She would get right into the crawl spaces and find out the answers.  Once it came down to analyzing the merits of our top choices, Lindsay didn't disappoint with her top notch market analysis and comparables. Lindsay also finds great ways to make you feel special and appreciated.  Buying and selling a home is rightfully a big deal, and Lindsay makes sure to mark the occasions.  When we visited what would become our eventual new home, I remarked at how much I liked the owners' free-standing towel rack.  Lindsay didn't really say anything but was clearly paying attention – when we moved into our new home, that towel rack was there to welcome us.  There are quite a few other things that she did, but the thoughtfulness of this one really stood out. We heartily recommend Lindsay to be your realtor." "
- Davin & Libby, 2019
" "Lindsay helped my husband and I buy our first home.  She was super professional, attentive and knowledgeable. She was tough in the negotiations and helped us get the price we wanted. Also, she sends us updates about sales of comparable homes so we are kept us to date. I would highly recommend Lindsay Reimers." "
- Emily, 2019
" "Answers texts and phone calls right away. Always available. Helpful with paperwork and understanding for me, first time home buyer. Helped with moving arrangements and made everything easy. " "
- Alexandra, 2020
" "Lindsay is amazing and continues to be very supportive through the closing/moving process. She is committed to providing a quality service to her clients and goes above and beyond to be sure we are satisfied with our home and the buying experience as a whole. We often talk about how easy it was to find time for showings and find time to talk to her on the phone/zoom. She was very flexible and available. We also really appreciate how understanding she is about bringing children through showings and planning around their specific needs. Thanks, for being so great, Lindsay!" "
- Jamie, 2020
" "She was wonderful, period. I've already told others about her and will continue referring her to others because of the excellent work she did" "
- Alex, 2020
" "Lindsay was wonderful to work with when we purchased our 'forever' home. She was patient as we looked at all of our options, flexible with her time so we could go through the process on our own schedule, and provided helpful insights that allowed us to make an informed decision. It's been almost three years and we couldn't be happier with the home Lindsay helped us find." "
- Adam & Amina, 2020
" "Working with Lindsay was fantastic experience!  I bought my first condominium with Lindsay and I highly recommend her to anyone looking to buy their next home.  She is extremely thoughtful and detail-oriented, and very forthcoming with any listing she presents. By nature she is transparent and helps you see both the positive and negative angles of her presented listings. She always made herself available and was quick to respond to any inquiry. I felt very at ease and fully informed of the buying process. I'm happy to say that over a year later I'm both very happy with my condo purchase and the realtor I picked! I look forward to working with her again in the future." "
- Nathalie, 2019
" "Lindsay is an amazing human being. She went up and beyond to support our family during this process. She kept us informed at all times and always made time for us for calls and to go look at houses. Very accommodating. We had a great experience and would recommend her to anyone. Lindsay is very friendly and alway there for her clients no matter what time of the day or night. BEST REALTOR IN MY OPINION ?" "
- Jennifer, 2021
" "Lindsay was phenomenal. She was super knowledgeable and transparent about the unit. She texted me on my move-in day to check-in, which I really appreciated. I would love to work with her again if I ever have the opportunity." "
- Jaimie, 2020
" "Lindsay provided exceptional service and more then exceeded my expectations. Selling my condo was made very easy, I couldn't have had a better agent. " "
- Lisa, 2020
" "Lindsay went above and beyond our expectations. Both selling and buying properties were done seamlessly. She did everything and made it so easy for us. I would definitely recommend her to all my friends." "
- Crystal, 2021
" "Lindsay provided excellent customer service. She went above and beyond to get the job done in the time frame needed. I would work with Lindsay again and definitely recommend her to others." "
- Crystal, 2020
Previous
Next